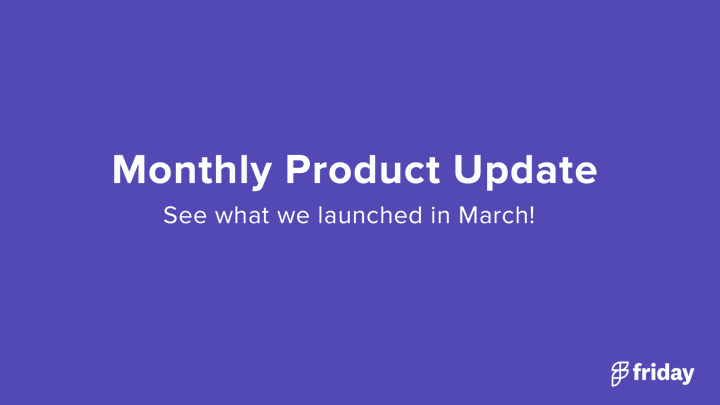 As millions of people around the world are forced to work from home, there's a huge amount of interest in tools right now that help people communicate from afar. Friday helps distributed teams stay connected and aware of what others are working on and how they are feeling about it. Signup and try it for free.
p.s. - we've worked remotely for many years and have a collection of resources to help you make the remote transition with less stress.
All systems go!
In March, we launched quite a list of improvements to Friday, including:
You can see how this all works in the video below:
I will outline them in a bit more detail below.
New Templates
Workflow templates are a key experience of Friday. These templates help you pick a best practice for your regular updates/communication. We have templates that you can try out for yourself, templates for your team, and templates for the entire company (like a weekly CEO update).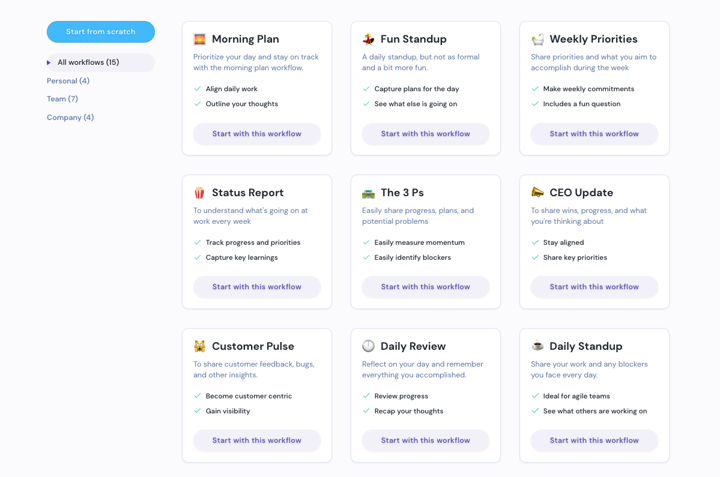 We plan on adding many more templates in the future based on customer feedback and how other companies in the market operationalize their communication.
Microsoft Teams (beta)
We launched our Microsoft Teams integration as well. Now, you can complete updates directly in Teams and push updates into a channel of your choosing.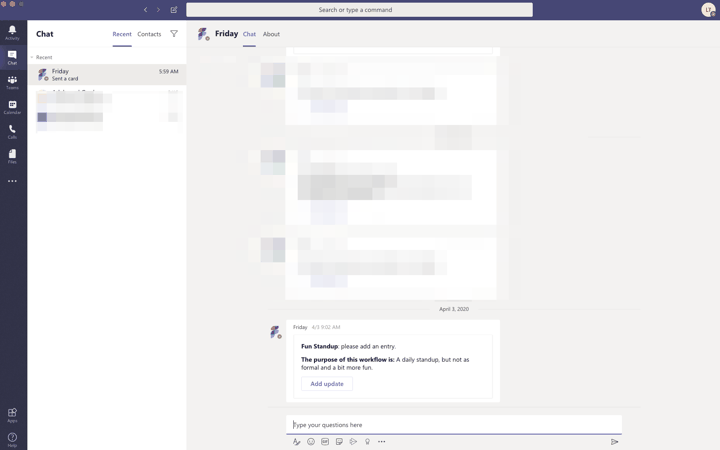 This helps you stay connected and reduce the back and forth chatter to see what people are working on.
New Editor Experience
We have a new update experience, which makes it even easier to provide rich updates. With a couple clicks, you can easily attach gifs, images, and even Trello cards! More integrations are coming soon (Jira, Asana, etc).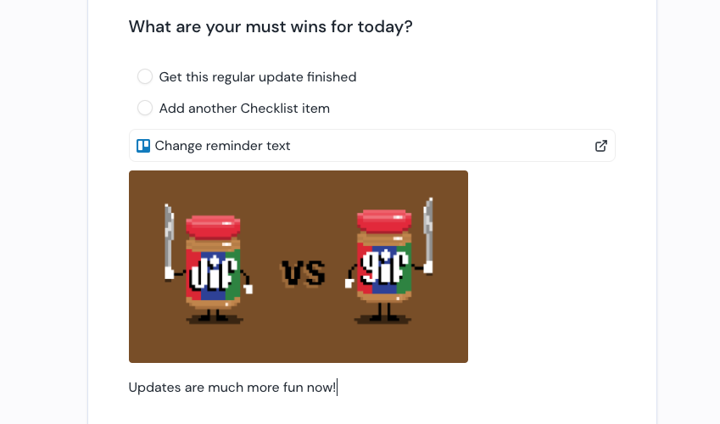 New Workflow Builder
We've also refreshed our workflow builder. The workflow builder allows you to customize and automate regular updates. You can see how this looks below: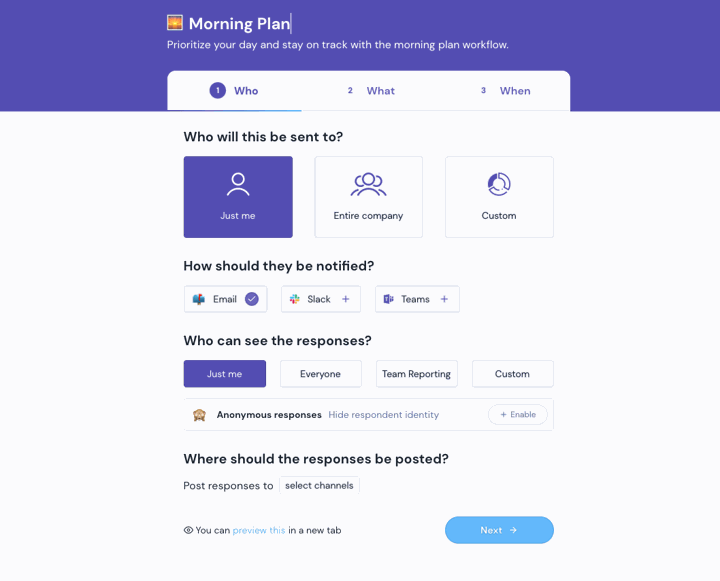 Any regular communication you can think of can be accomplished with a Friday workflow. There's no need to use one tool for daily standups, another for weekly check-ins, etc. Friday can handle it all.
New Homepage Feed
We also refreshed the homepage feed, so you can easily see what's going on at work from a higher-level. You can also easily see pending items in the sidebar and quickly send kudos to coworkers.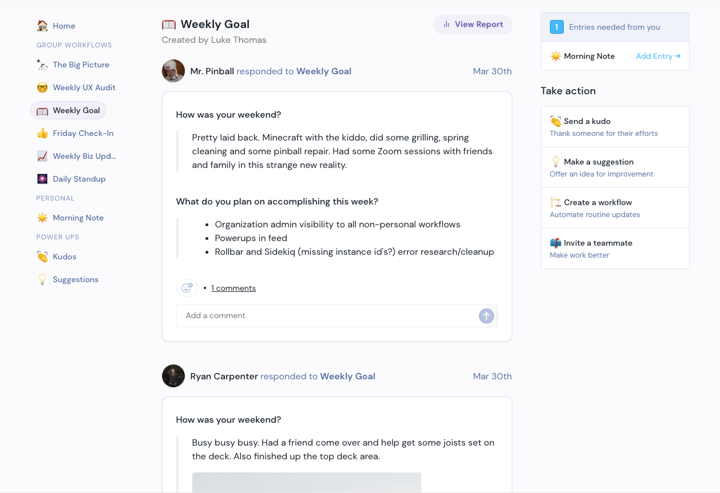 What's coming in April?
We will continue to refine and improve our user experience, but we also have some major new features on the way, such as:
Enhanced employee profiles - see a running log of work and more
Directory - easily find your coworkers and learn more about them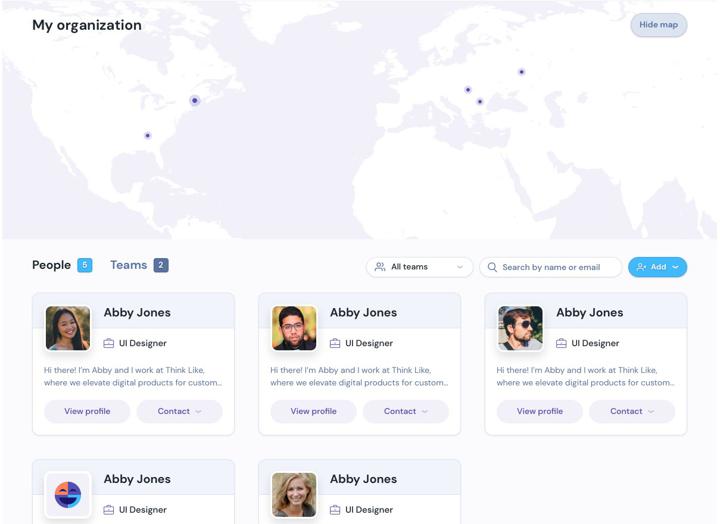 It can be difficult to get to know coworkers when you all work from various locations. We will be making it easier to kickstart conversations at work, which helps you work better, even when you are apart.
Stay tuned! If you'd like to learn more, please contact us.